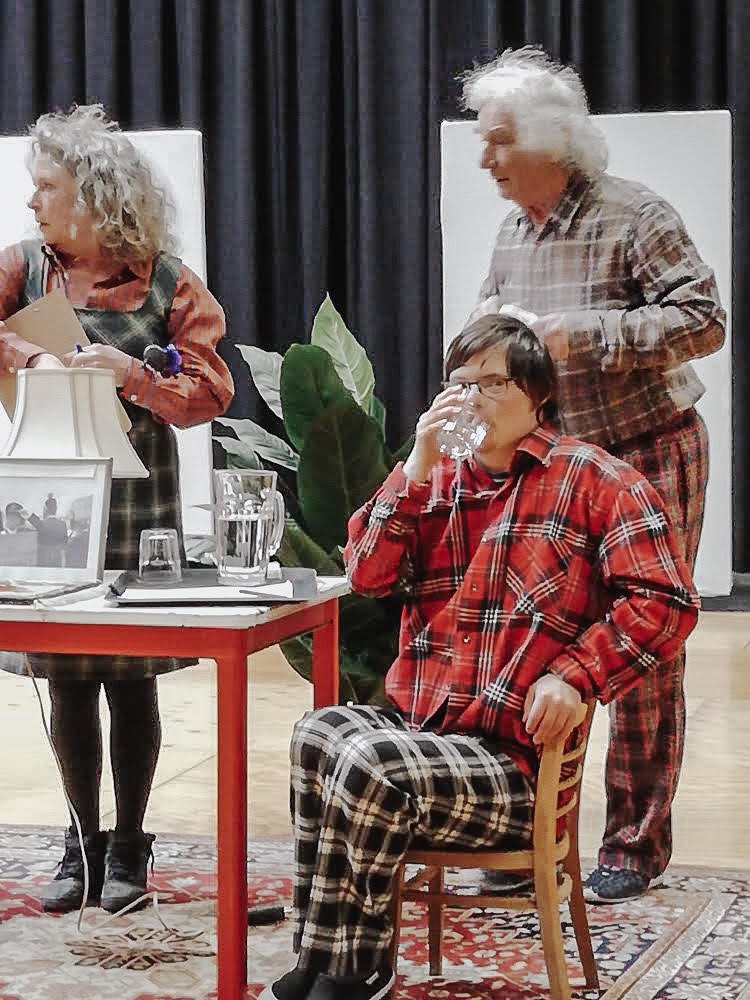 De voorstelling Goats gaat op een
nog nader te bepalen datum in première.
Goats
Wat nou 'normaal'?
Regie Irene Geurts
Spel Martijn, Liesbeth Reeser en Gerard Luijkenaar
Irene Geurts is bezig met de nieuwe voorstelling 'Goat'. Deze is gebaseerd op het boek Goatman, a holiday from being human, door Thomas Thwaits. Hier beschrijft hij hoe hij een vakantie pakte van het 'mens-zijn' en ging leven als een geit in de Zwitserse Alpen.
Het thema past goed bij onze spelers. Zij hebben ambities maar worden vaak door instanties of mensen om hun heen tegengehouden. Zijn zij degene die proberen als 'gewone' burgers te leven of zijn het juist de 'gewone' burgers die los moeten breken van hun kaders?